Welcome!
About Us
Our Services
Questions?
Our Staff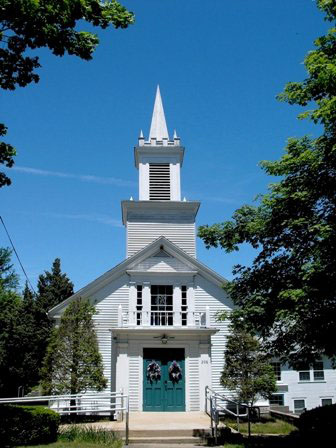 Who We Are:
We're a fellowship of like-minded followers of Jesus who are growing, maturing, ministering, and working together with the primary purpose of seeing our community transformed by the power of Jesus Christ.
Mission: The First Baptist Church of Pocasset exists to reveal the saving love of Jesus Christ as a Safe Harbor.
Vision Statement: Through the ministry of our church and to fulfill the will of God for the Upper Cape, we believe that God will draw fifty people into His transforming love within the next two years. This will be accomplished through our ministry to the recovery community; through the active sharing of our faith in Christ by interacting with people in our lives; and through mobilizing our church to pray for the harvest.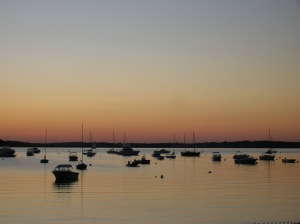 You're in a Safe Harbor! We believe God has invited us to provide a safe place for you to find rest, hope, peace, and shelter from the storms of life. Our church is made up of ordinary people, but we have met and been changed by an extraordinary God!
When you are here, you're Home! Home is where you can feel most comfortable, where you can relax. Home is a safe place where you are always welcome, just as you are. There's no dress code, other than our attempts to create an atmosphere of warmth and caring.
Our highest ambitions are to worship God with enthusiasm, to build up those who have found new life in Jesus, to share God's love and to show His compassion. In fact, we believe that you will find a home here especially if you know you're not perfect and that you don't have it all together. We're the perfect place for people who aren't even close to perfect!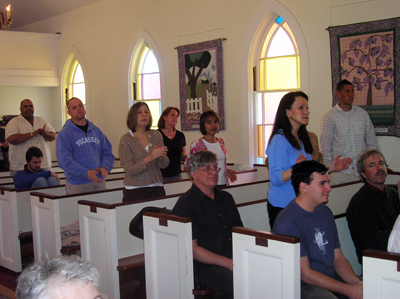 Worship with us every Sunday morning at 10:00 AM. Dress is always casual and the style of our worship service is relaxed.
What's a service like? We spend the first 20-30 minutes in singing songs of praise, led by our Worship Team. Then we spend some time meeting and greeting, sometimes in prayer, sometimes handing around the Holy Sign-Up Sheet for church activities. The message takes up the last part of a typical service.
Our Church's regular activities include:
Tuesdays at 7:30 PM, Men's Ministry meets downstairs in the Alpha Room and Women's Discipleship Study meets upstairs in the Prayer Room.
Wednesday mornings at 10:00 AM, Women's Bible Study meets upstairs in the Kid Kare Room.
Thursday Nights from 8:00-9:00 PM, we provide Free Child Care and Homework Help for children of the recovery community
Every 3rd Sunday of the month, we have worship at Cape Cod Senior Residences, 100 Dr. Julius Kelly Lane in Pocasset, at 7 PM.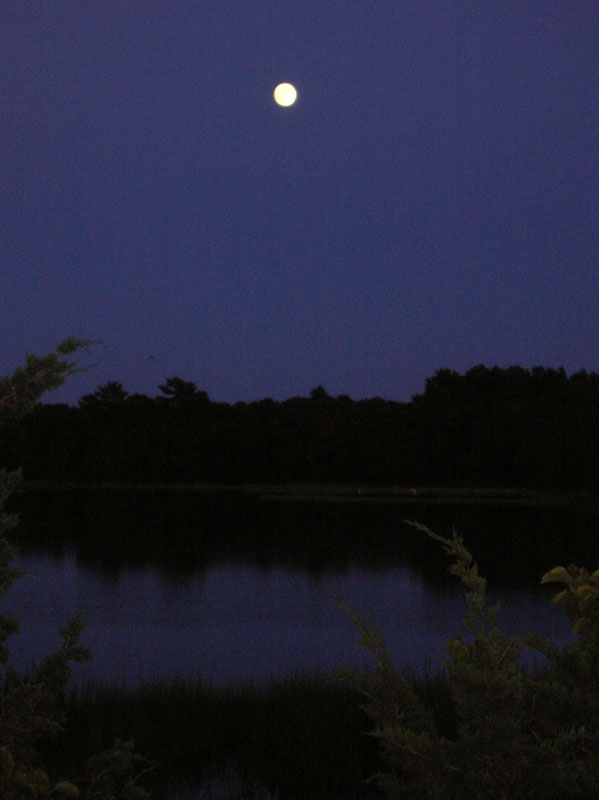 We know it can be a little scary to visit a church for the first time. You may have questions, like: what's expected of me? How should I dress? How should I act? Are kids welcome? Can I feel at home here? What's this church all about?
What's expected of me? We expect that you will be yourself and that no pressure will be put on you to act or behave in any way that you will find uncomfortable.
How should I dress? Wear what's comfortable for you and for the weather. Hardly anyone wears suits and ties these days. Jeans and cutoffs are pretty much standard fare during our Cape Cod summer weather.
Are my children welcome? Yes — your kids are welcome to worship with you, or — if you'd like, we offer a nursery for children 0 – 4 years. Our children's ministry, J-Force (children in grades K – 6 and is offered from September through June), is dismissed before the morning message.
Will I feel at home? We sure hope so! That's why we believe God has called us to be a Safe Harbor, a place of refuge from the storms of life.
PASTOR: Glenn A. Stone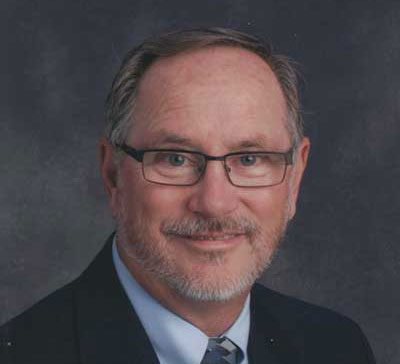 Pastor Glenn is married to Carol his wife of 33 years. They have 4 children: Jenny, their oldest daughter, is married to Jared and living in North Carolina where she works as a lawyer; Hannah is a nurse with a calling to missions currently living and in ministry in England; Jeremy is married to Morgan and works for Liberty University and is the worship pastor of his church; and Melody is a recent graduate of Liberty University. She is married to Jeff and works as the Executive Assistant for a missionary support ministry. Carol is a first grade teacher at The New Testament Christian School in Plymouth, MA.
Glenn Stone was born in Northampton, MA where he graduated from Northampton High School. He attended Keene State College earning a BA in Biology. While in high school and college, Glenn was a member of the cross country and track teams competing in both the state finals and national championships (college). He committed his life to knowing and serving Jesus while in college. Upon graduating from college, Glenn attended Gordon-Conwell Theological Seminary earning a Masters of Divinity.
Ordained in 1980, Glenn has pastored churches in Williamstown, MA, Shelton, CT and for 18 years at the New Testament Church in Plymouth, MA. Glenn has been teaching in the classroom since 1984 including 11 years experience with homeschooling his children along with his wife. While in Shelton, CT, he helped to start a Christian school, teaching there for 5 years and serving as its principle for 2 years. He has been teaching high school sciences, Bible. Literature and logic at the New Testament Christian school for the past 23 years. Glenn has served as the interim pastor at the First Congregational Church of Rochester, MA as well as leading a core team in a church planting effort in Bourne, MA.
He is currently enrolled in a Doctor of Ministry program through Gordon-Conwell Theological Seminary.
WORSHIP LEADER: Margaret Reali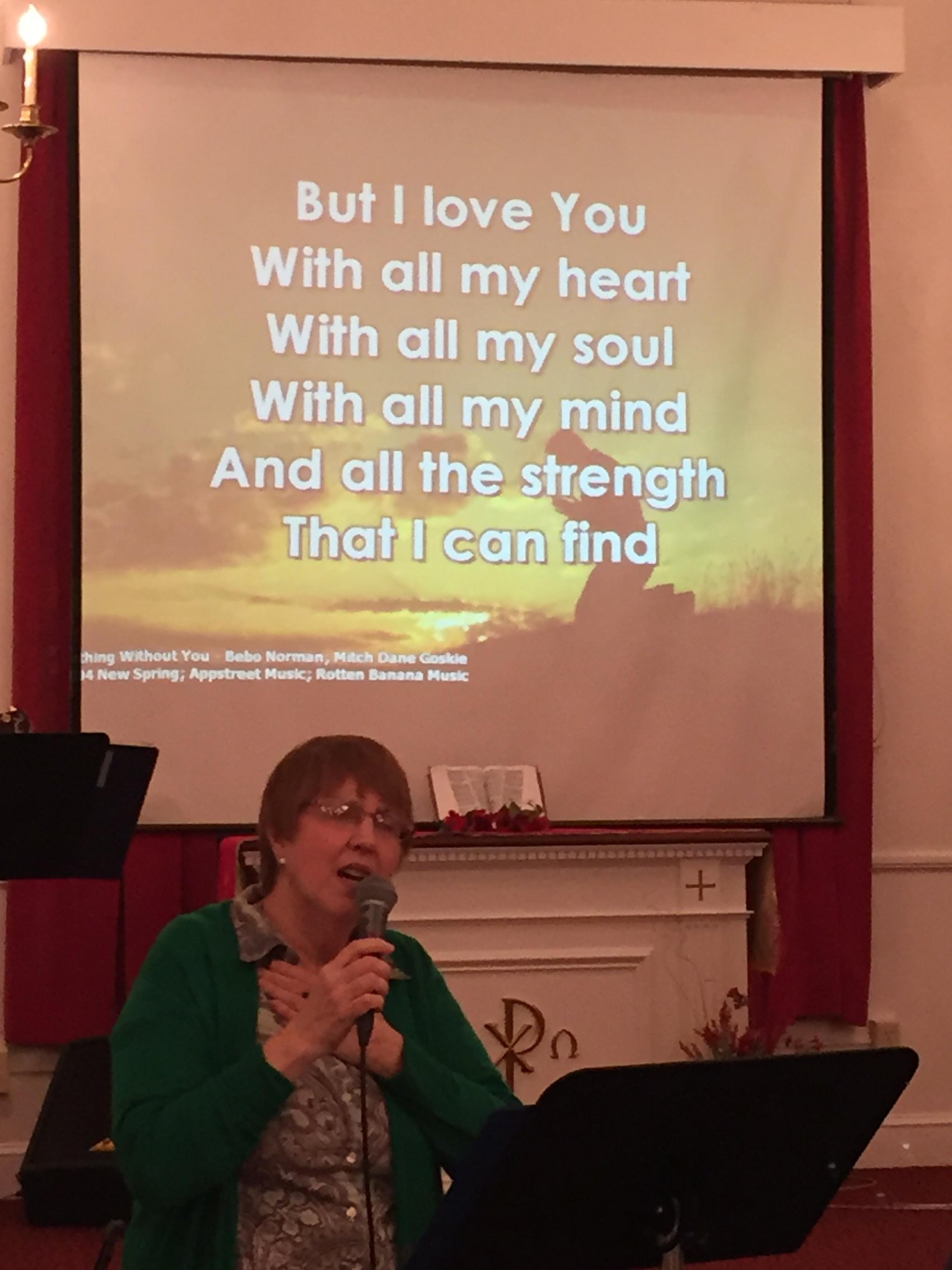 Margaret Reali started attending our church at age 15, after receiving Christ. She and her husband Bob met through our church youth group and were married here in 1975. After Margaret graduated from college, she and Bob ministered as missionaries with an orphanage in the US Virgin Islands for eight years, returning to the US in 1989.
Bob and Margaret have two adult children, Bethany and Brendan.
Margaret has served as secretary to the pastor, as clerk of the church, as a leader in our Women's Ministry, as well as her current ministry role as Worship Leader. Her vision is to see Christians released into passionate worship of God, in which they are simply able to enjoy fellowship with their Lord and Abba, Father.
Join Us
Sunday Worship: 10 AM
Children's ministry and nursery care provided.
Support Us